Sherab Gyaltsen Rinpoche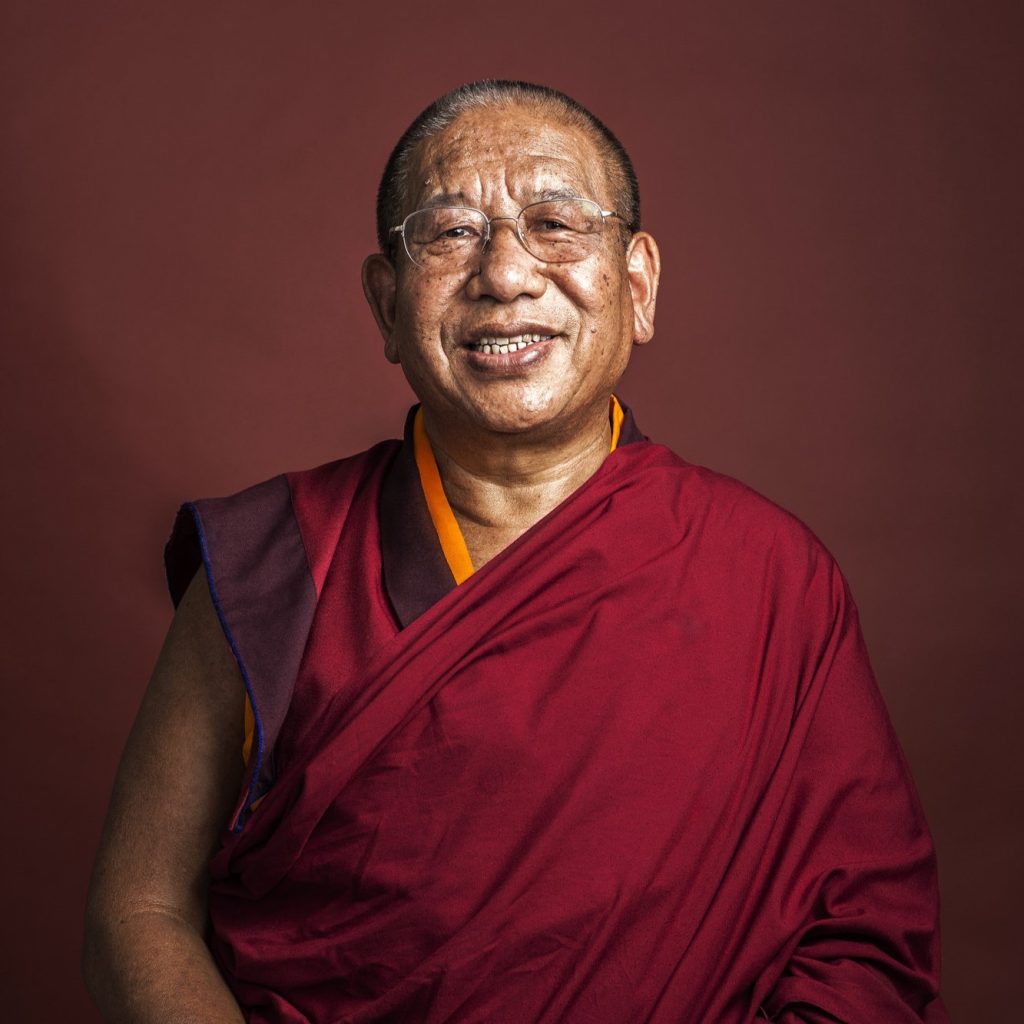 Sherab Gyaltsen Rinpoche was born in 1950 in Manang, Nepal. He became a highly respected lama of the Karma Kagyu lineage, earning the title "Maniwa", given to masters of the Loving Eyes (Skt. Avalokiteshvara; Tib. Chenrezig) practice who have accomplished at least a billion OM MANI PEME HUNG mantras. Rinpoche was ordained in Rumtek monastery by the 16th Karmapa. An exceptionally gifted student, he mastered all aspects of traditional Buddhist study, from the sutras and tantras to rituals and music to the sciences, art and composition.
Among his many activities, Sherab Gyaltsen Rinpoche is a retreat master of the three-year retreat centre in Pharping, Nepal. He has built and oversees a monastery of a hundred nuns west of Kathmandu, and a monks' monastery east of the capital. Several times a year Rinpoche leads thousands of practitioners in the practices of Nyungne (fasting meditation) and Loving Eyes at his Nyeshang monastery near Swayambhu. Rinpoche's teaching style is deep, direct and accessible. His teachings, peppered with practical advice, stories and warm humour, leave a lasting impression on all fortunate enough to hear them.
Sherab Gyaltsen Rinpoche first visited the United Kingdom in 2009 visiting London and Bath, teaching on meditation, and giving the empowerment of Karma Pakshi. In 2013, Sherab Gyaltsen Rinpoche returned to inaugurate the meditation hall in the London Diamond Way Buddhist centre and conduct a sur ritual, a traditional ceremony to clear away spiritual obstacles. Rinpoche also gave the empowerment of Loving Eyes.