Nedo Kuchung Rinpoche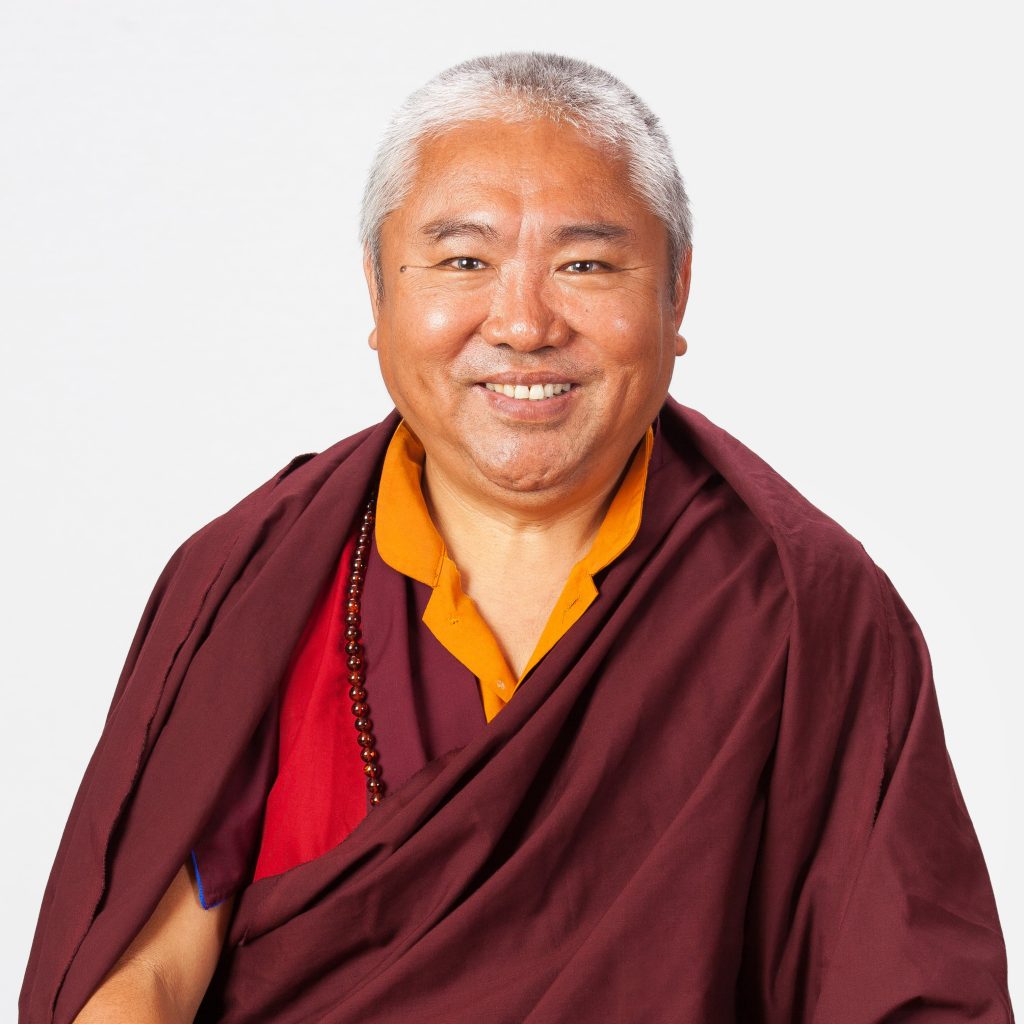 Nedo Kuchung Rinpoche is a highly respected meditation master of the Karma Kagyu Lineage.
Born in 1962, he was recognised at the age of 10 by the head of the Karma Kagyu Lineage, the 16th Karmapa as the incarnation of the 5th Nedo Rinpoche, Shedrub Nyedun Chokyi Sengge. The first Nedo Rinpoche was the foremost disciple of the famous 17th century master Karma Chagme. The present Nedo Rinpoche was personally trained by the 16th Karmapa and received important teachings from Dilgo Khyentse Rinpoche and Tulku Urgyen Rinpoche.
At the age of 25 he became the Vajra Master (Tib. Dorje Lopon) of the Rumtek Dharma Chakra Center in Sikkim, the main seat of H.H. the 16th Karmapa. Nedo Rinpoche follows the guidance and instructions of the 16th Karmapa and the 14th Shamar Rinpoche in spreading the teachings of the Buddha and serves the Karma Kagyu Lineage under the 17th Karmapa Trinley Thaye Dorje.
Nedo Rinpoche takes care of his monastery Nedo Chedu Chokhorling in Sikkim, India, supports the activities of the Karma Kagyu Lineage in Sikkim and is responsible for the monks of the 14th Shamar Rinpoche. He has also established Dharma centres in Southeast Asia. Since 2017, at the request of Lama Ole Nydahl, Nedo Rinpoche has been teaching in Diamond Way Buddhist centres in Europe.